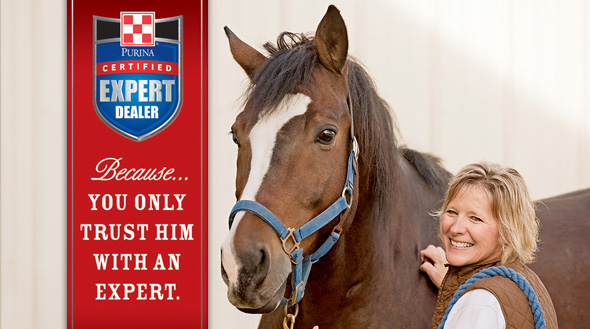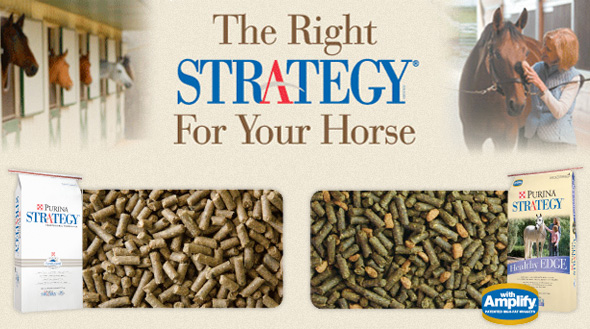 Being a Purina Certified Expert Dealer means that we offer a complete line of quality Purina feed products and have knowledgeable associates who care first about our customers, and their animals. Training is a key element for our Certified Expert staff and you can depend on us for Certified Expert advice!
Expert Articles & Advice
August 1, 2015
The proper tack is essential for safe, comfortable riding for both you and your horse, but how can you check your tack for safety? No matter whether you use English or western gear, these simple steps can keep you, your horse and your tack safe.
August 1, 2015
While some worms and germs are beneficial to horses for proper digestive health and an overall healthy immune system, and many others are harmless, there are some pests and parasites that can cause serious health problems even leading to disabilities and death.
Purina® Equine Videos
Caring for your Senior Horse: Head and Mouth
Dr. Chris Blevins, DVM, of Kansas State University Veterinary Medical and Teaching Hospital illustrates how to examine the head and mouth of a senior horse to determine their overall health.


More Videos brought to you by Elgin General Store!