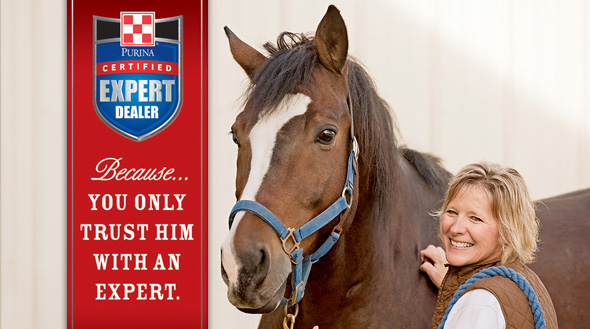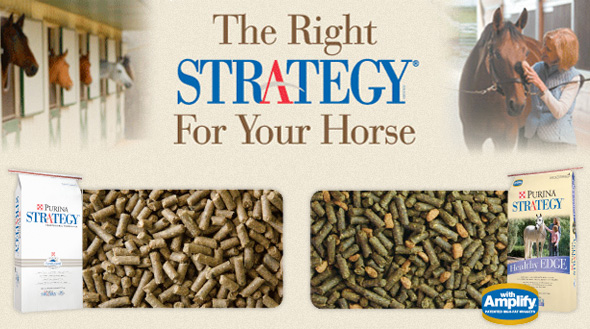 Being a Purina Certified Expert Dealer means that we offer a complete line of quality Purina feed products and have knowledgeable associates who care first about our customers, and their animals. Training is a key element for our Certified Expert staff and you can depend on us for Certified Expert advice!
Expert Articles & Advice
November 1, 2015
Stuffing toys and food puzzle toys are great options for active dogs, and will not only keep even the most curious dogs occupied, but also provide great mental stimulation for dogs of all ages. With the right treats inside the toy, dogs can enjoy hours of entertainment from these fun snacks.
October 1, 2015
Suet is a rich energy source ideal for many birds, especially during migration when birds need more fuel to complete their journeys or in winter when they convert the calories to essential body heat.
Purina® Equine Videos
Caring for your Senior Horse: Head and Mouth
Dr. Chris Blevins, DVM, of Kansas State University Veterinary Medical and Teaching Hospital illustrates how to examine the head and mouth of a senior horse to determine their overall health.


More Videos brought to you by Elgin General Store!